When you need asset reclamation anywhere in Iowa, we are the only call you need to make. We are licensed private investigators in the state of Iowa allowing high access to skip tracing. We also have a large network of dealerships for bids on repossessed vehicle purchases. We work in cooperation with Adesa Auto Auction to offer high quality service for receiving the highest dollar amount for a lender's collateral.

We could fill this area with photos or detailed descriptions of the 'features' we offer which 'may' be actual 'benefits' to you. Rather than do that, suffice it to say that first and foremost we 'listen' to exactly what it is that you need and want from us. Then, we simply provide that in the most professional and cost effective manner possible.
The benefit to you, would seem at this point to be obvious.
We do what you want the way that you want it in a professional, safe and cost effective manner. We already know that time is of the essence in not only the securing of your valuable asset, but in the retitling and remarketing of that asset as well. It's not until then, that you begin to reclaim some of the value on that account.
We work with professional affiliates nationwide through our professional associations and can network anywhere in the country as needed.
Simply said, you will feel after dealing with Starlight Recovery & Investigations, LLC that you have made a wise and prudent business decision. We won't let you down. Ever.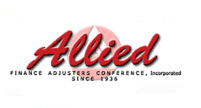 Corporate Office | Parkersburg, IA 50665
Telephone: (319) 404-5519 | Fax: (319) 346-9847

HOME | COVERAGE AREA | ASSIGNMENT | CONTACT | ASSIGNMENT | CONTACT | EMAIL